We offer the ideal team building, corporate, birthday, stag/hen experience that is hard to find in the UK. Bring your group to shoot life fire ammunition accross a range of more than 20 rifles.
We offer packages to suit all budgets, if you don't see something below, drop us a message and we will try and build something that meets your requirements exactly.
Any group event should include a competition, well, we can add that too. A TOP GUN certificate and tee shirt will be awarded to the winner of our five round competition. This will be five practice shots followed by five scorded shots. Add this to your package to make the day rememborable.
Wide range of guns…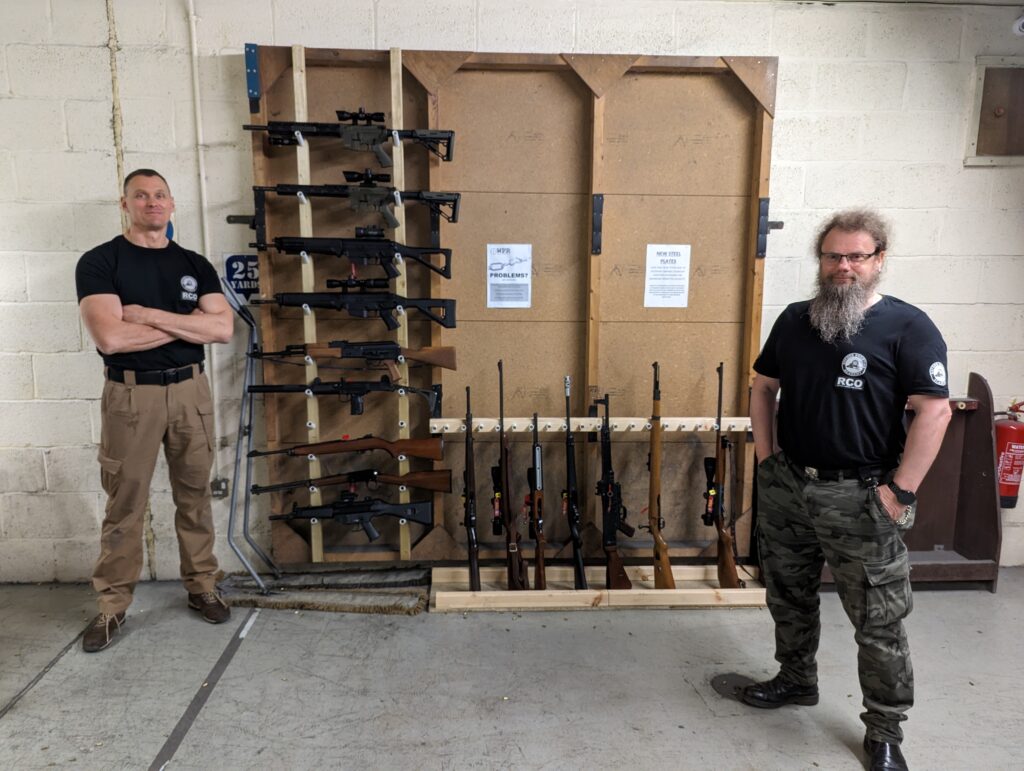 Our range of rifles is growing!
We have over 20 rifles, from competition grace target rifles to Hollywood classics like the AR15 and AK47, not forgetting the MP5 and Uzi.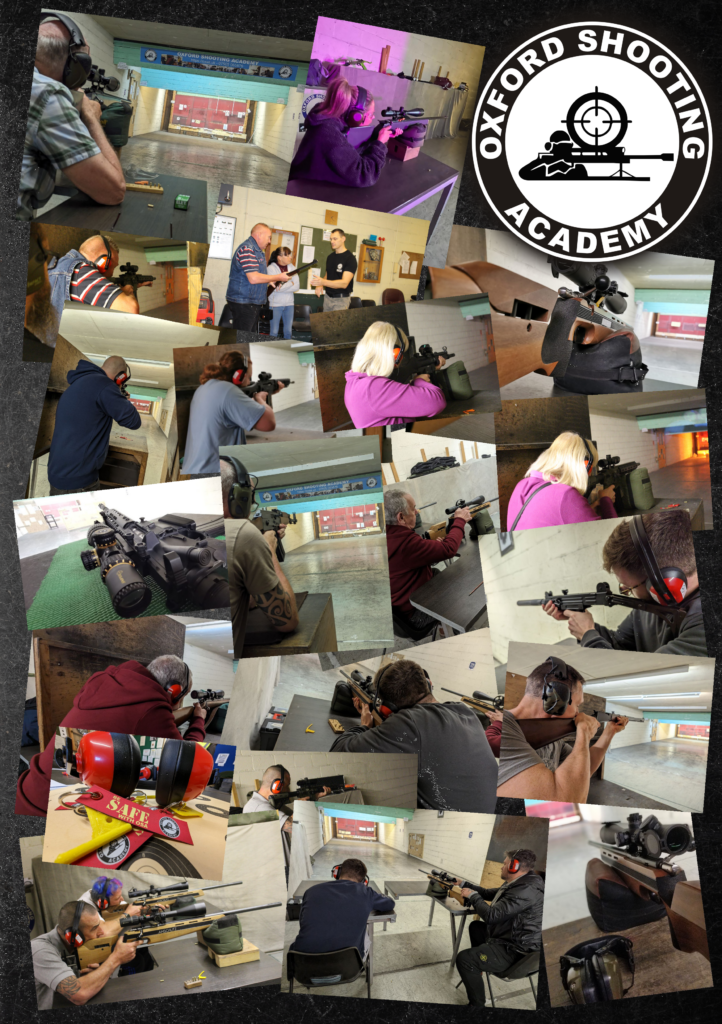 Many smiling faces walk out of our range…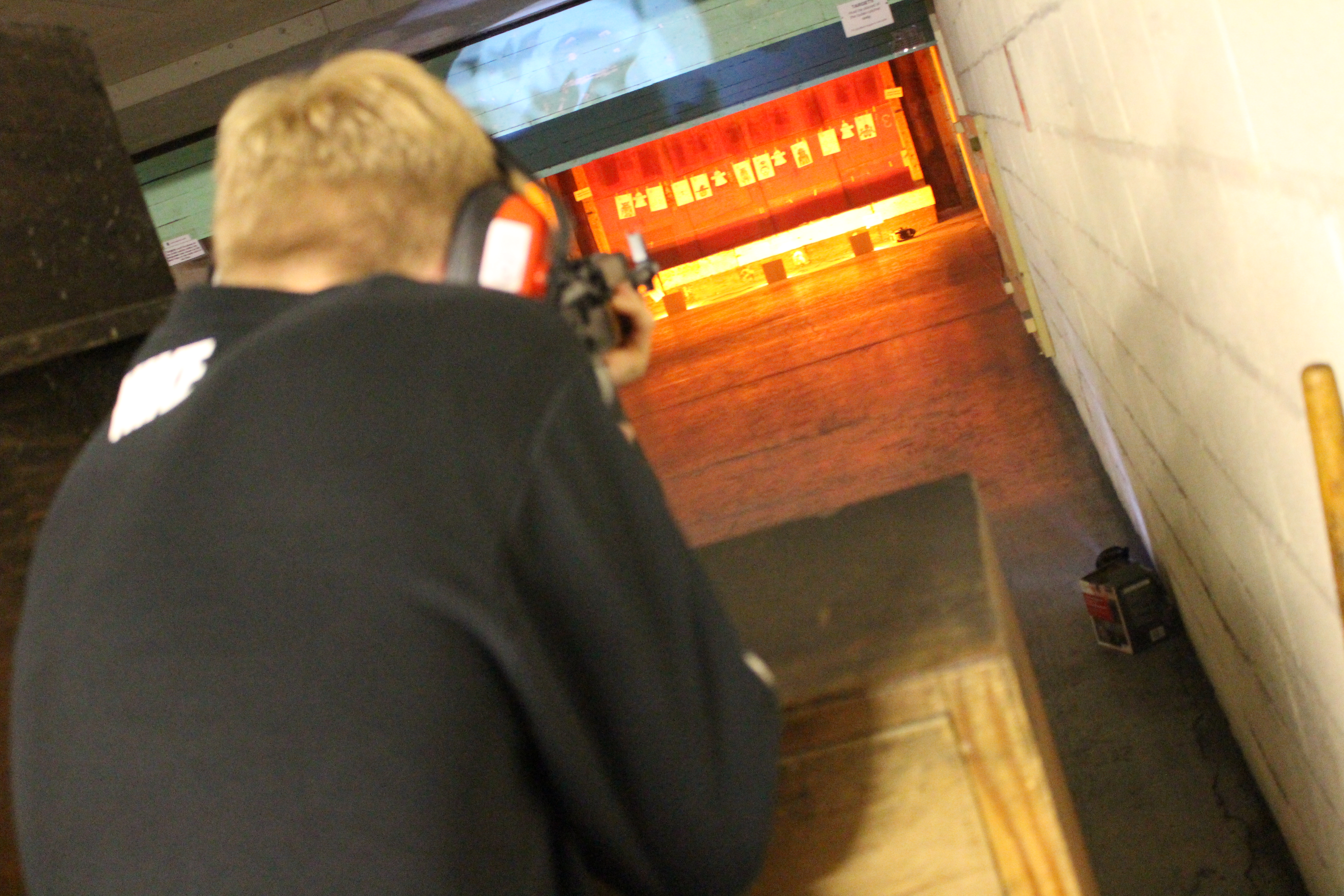 Our basic packages are defined as a number of rounds. These will typically be grouped into 20 round magazines (so the G400 package will be 20 magazines of 20 rounds). These can be used accross the semi-auto and bolt action rifles.
For team building events we offer a package with a set number of rounds. Typically the rounds will be loaded in 20 round magazines, so a group of 10 on the G400 package will get two magazines each to be used on any of our 20+ rifles.
Highly recommended for any group event is our TOP GUN competition. Everyone will get five practice rounds then they will shoot five scored shots. This ammunition is specifically chosen as competition grade ammunition and will be shot thhrough a high spec. competition rifle with a scope making the target seem much closer.
The TOP GUN competition is charged per person and should be added by selecting the number of entries below.