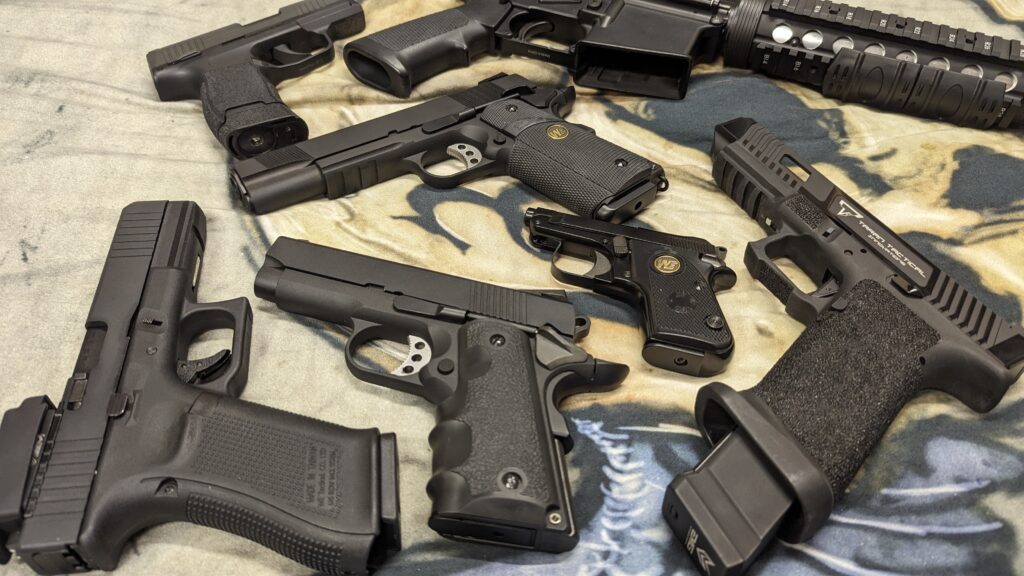 Not the real thing, but still fun!
Unfortunately pistols are a big no-no in the UK. In order to stop crimes using pistols, the government banned them. It had no impact on the crime rate and pistols are fairly easily avilable in the UK illegally. However, we can't use them so we have opted for air and air-soft versions to try and give similar experiences. Better still, no one gets hurt!
Below are some of the pistols we use for training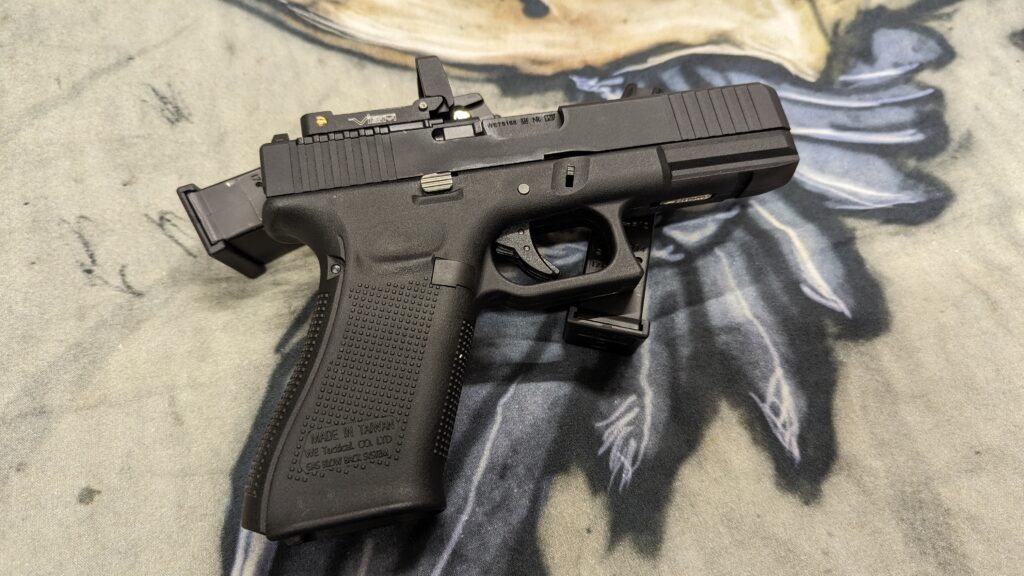 Glock 17
Glock 17 fitted with a red dot site.
This is a gas blowback version of one of the most popular pistols in the world, loved by police, military and private owners.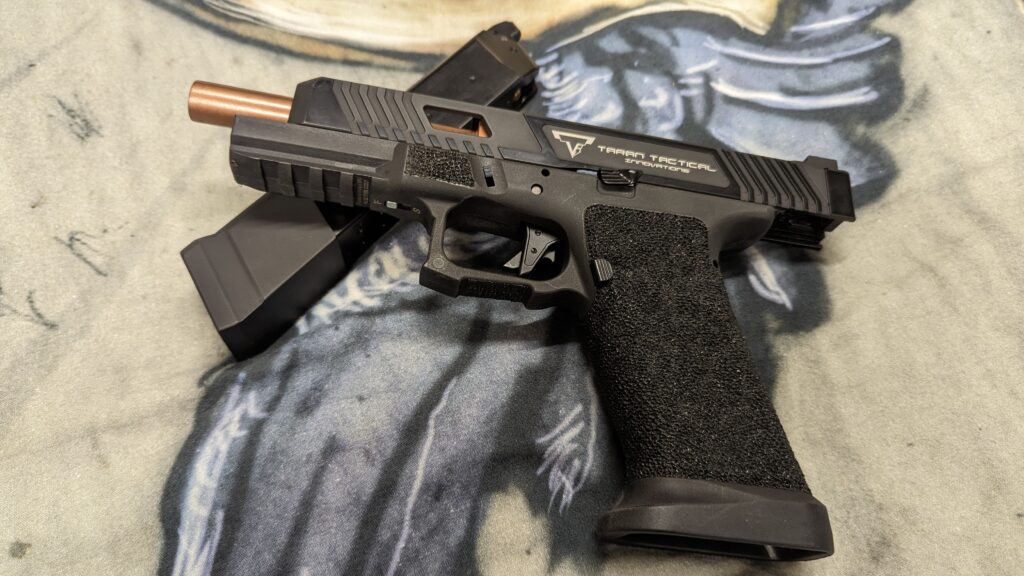 Taran Tactical as used by John Wick
Based on a Glock, this pistol is iconic and will be seen in the John Wick films. Extended magazine gives this CO2 gas blowback the feal of the real thing.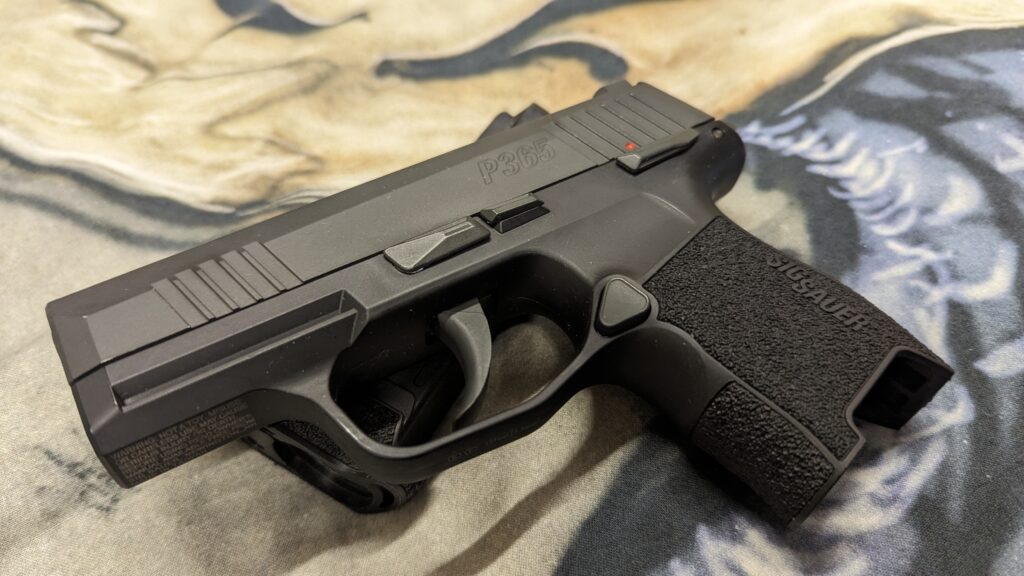 Sig Sauer P365
Designed for easy carry, this small pistol is an excellent backup pistol. Gas blowback gives it the impression if live fire.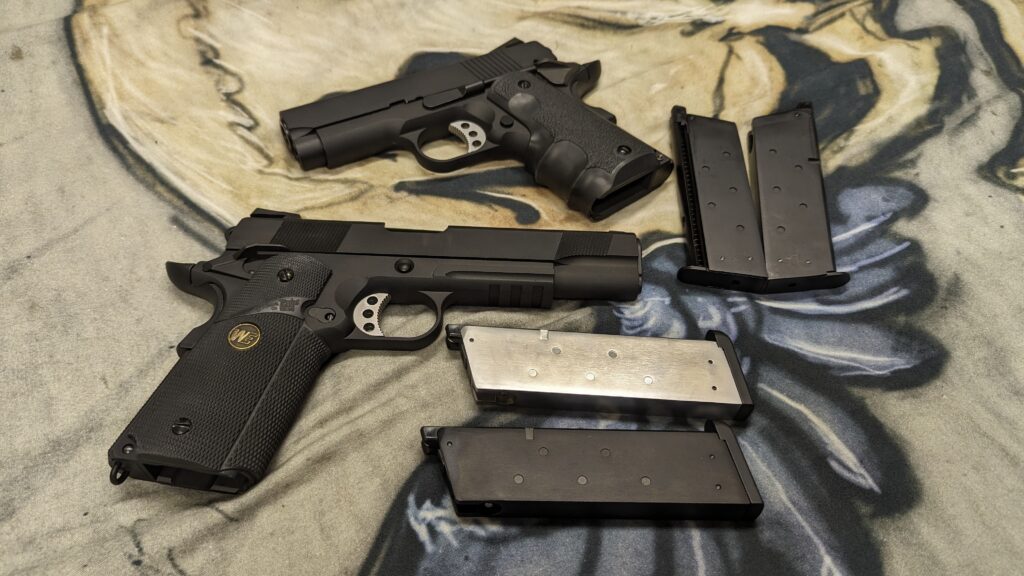 1911
The 1911 originally produced by Colt has been used for over 100 years and is replicated by many manufacturers. This is a highly customisable pistol which comes in many shapes and sizes. This full size gas blowback feels just like the real thing.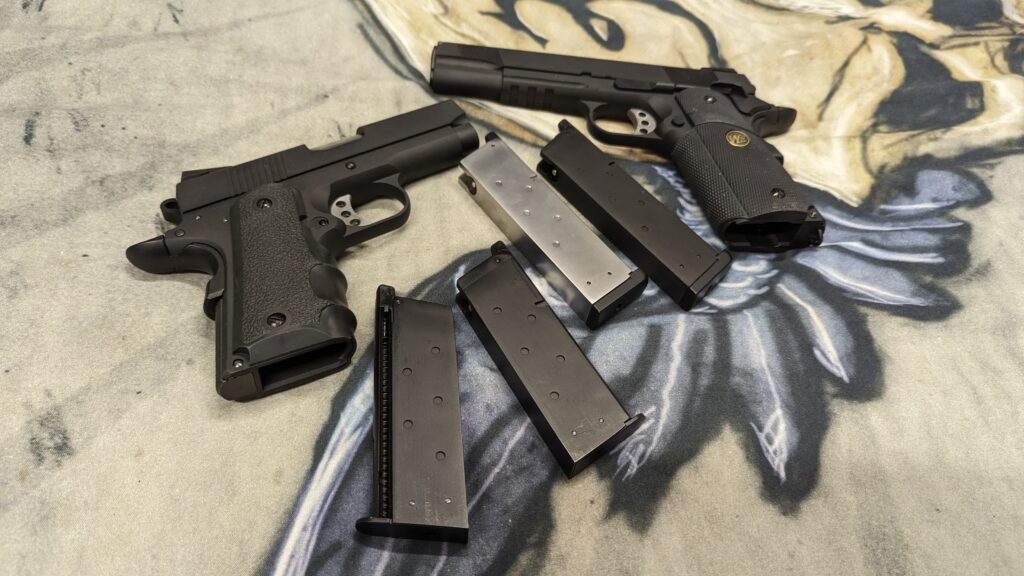 Mini 1911
This mini gas blowback version of the 1911 works just like its big brother. A perfect backup pistol and particularly suited to smaller hands.
Beretta Bobcat
Based on the Beretta Bobcat, this tiny (and I mean TINY) pistol is perfect for concealment. Despite its size, it is capable of eight shots and the gas blowback gives it more kick than you were expecting.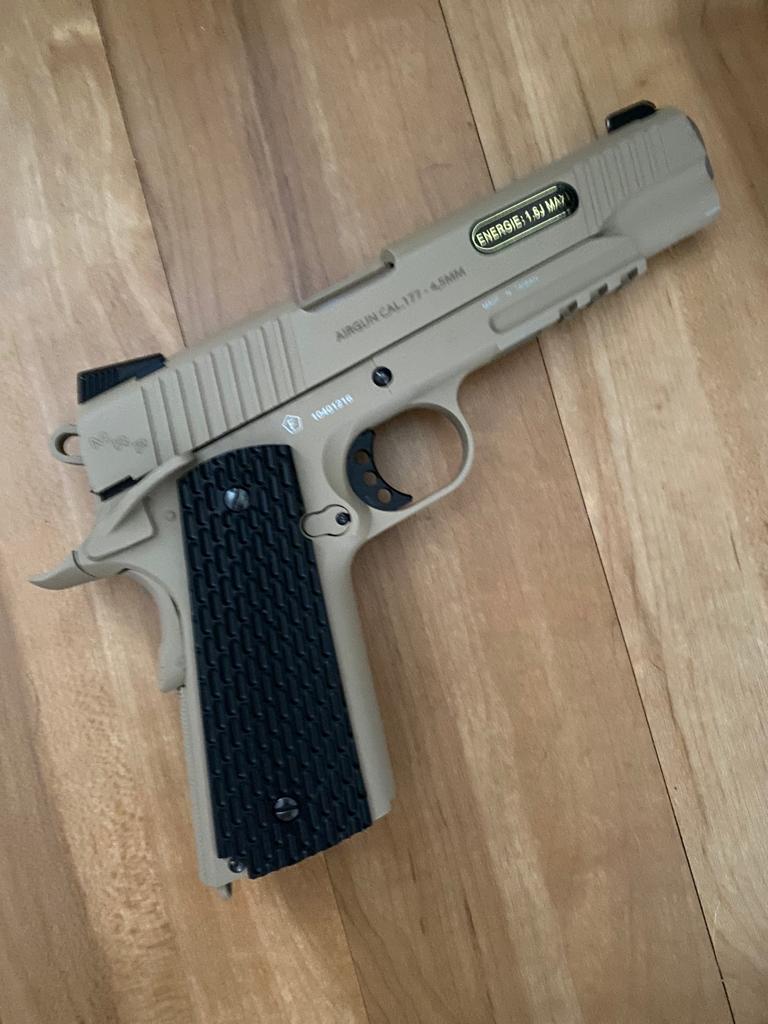 Swiss Arms 1911
…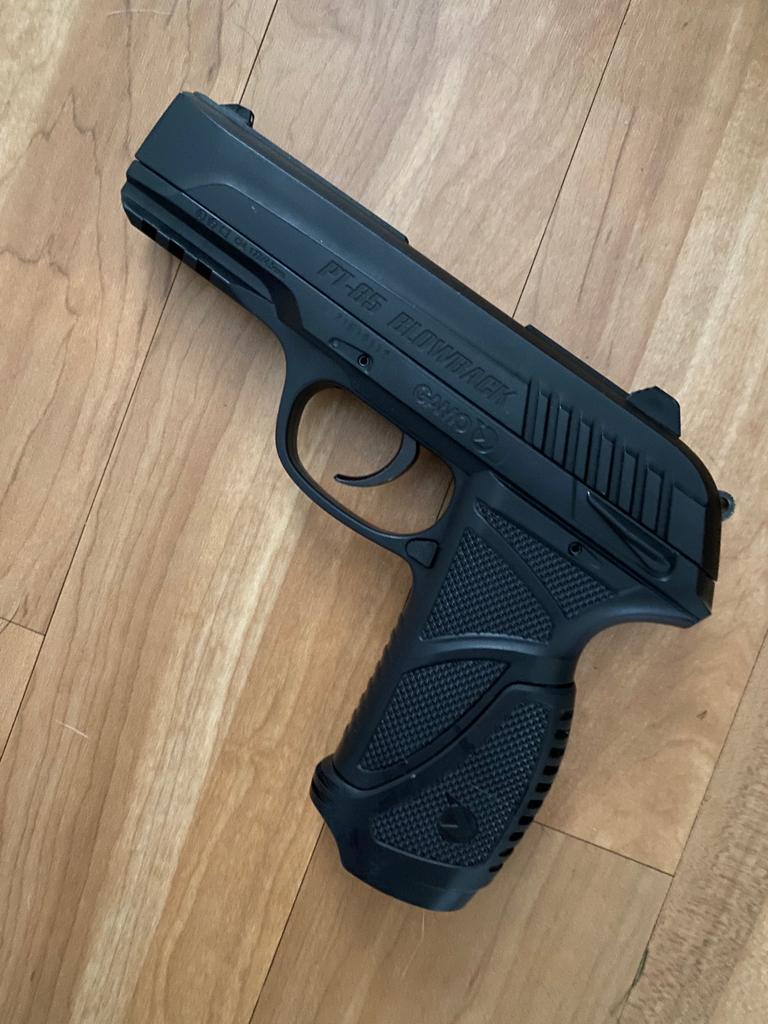 Gamo PT85
…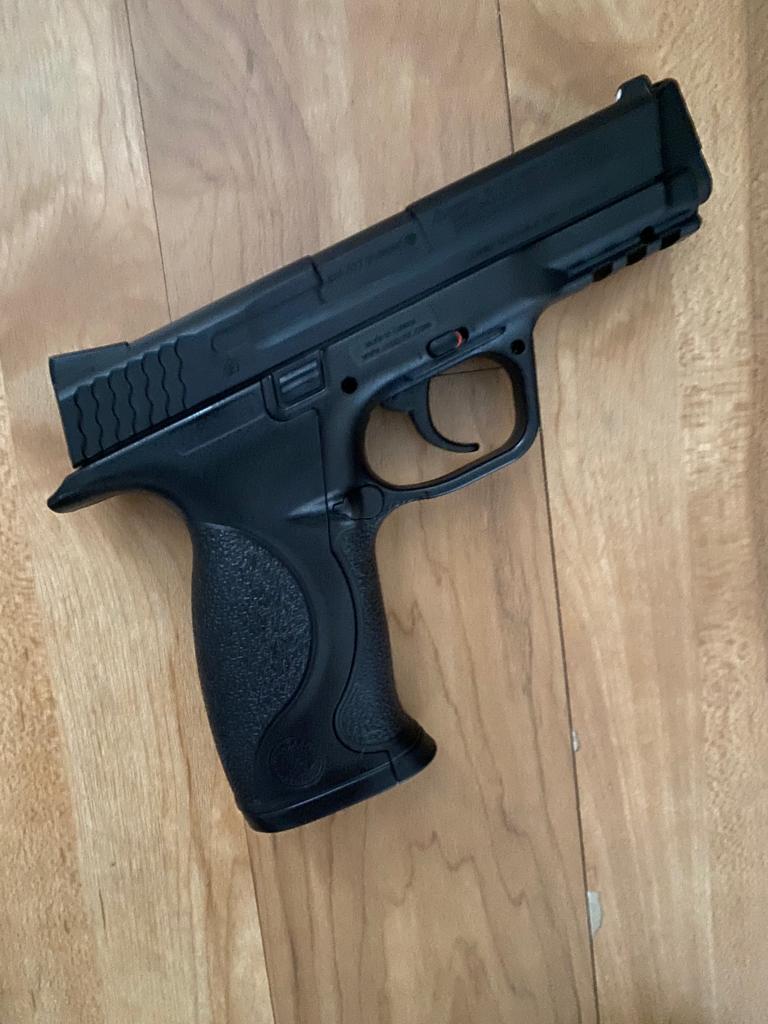 Smith and Wesson M&P40
…